CSIRO ship conscripted for Chevron search

Print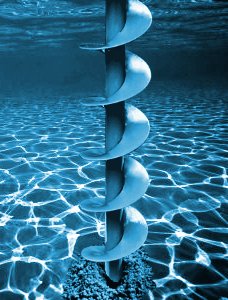 A new deal will see CSIRO's world-leading science vessel looking for oil in the Great Australian Bight on behalf of Chevron.
Minister for Industry and Science Ian Macfarlane announced the partnership this week, marking the first time CSIRO's RV Investigator will be used for industrial purposes.
Chevron has put up millions of dollars for the Great Australian Bight Deepwater Marine Program, which it says will answer questions about the geology and ecology of the unique region.
The scientists have been looking for private sources of finance to get the ship to sea, after it was announced that government funding would only let it operate for about half the year.
Now, Chevron is paying for marine geoscientists to collect core and rock samples over a period of four weeks to understand the geological history of the Ceduna Basin.
The study will give the major fossil fuel industry player a much better understanding of the Basin's geology and petroleum stocks.
It says this will help reduce exploration risks and costs.
Meanwhile, marine biologists will analyse the composition, abundance and distributions of species found.
"While just on our doorstep, the Great Australian Bight remains relatively unknown, but it also represents one of Australia's most prospective exploration regions for oil and gas," Minister for Industry and Science Ian Macfarlane said.
"This partnership is an example of how science and industry can work collectively to ensure Australia's offshore hydrocarbon endowment can bring economic and social benefits that are efficient and sustainable."
The program's Chief Scientist, Dr Andrew Ross, said the program would help scientists understand how the seafloor in the region formed.
"In order to do this we'll be collecting samples from volcanic seamounts, sedimentary rock outcrops and hydrocarbon seeps to determine the timing, chemistry and mechanisms that led to their formation," Dr Ross said.
"We are expecting to collect up to several thousand geological and biological samples and may even discover new organisms which have never been seen before.
Following a successful first survey this year, a bid will be made for a second survey in 2016 to collect more detailed data and utilise different technologies such as remotely operated vehicles.