Dam plan slammed

Print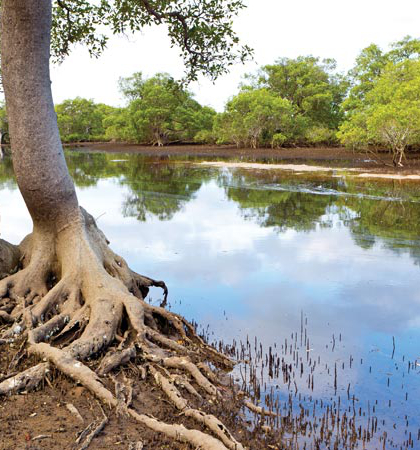 The NSW Government has been accused of ignoring its obligation to protect the Greater Blue Mountains world heritage area with a plan to heighten the Warragamba Dam.
Conservationists say hundreds of Indigenous heritage sites, native vegetation and pristine streams would flood for weeks at a time if the dam wall is raised.
Former NSW environment minister Bob Debus has joined with conservationists in writing to the World Heritage Committee (WHC) to ask for a moratorium on the plans.
Water NSW is performing environmental assessments for plans to raise the dam wall by 14 metres.
Authorities want to mitigate floods in the Hawkesbury-Nepean Valley through temporary water storage and controlled release of floodwaters.
"This seems to me to be a most extraordinary attack on the notion of world heritage itself," Mr Debus said.
"The Government has obligations under an international convention and it is all but ignoring them.
"We see a process that's secretive, unconvincing and it seems to me pre-determined.
"It's as if the Government has already decided that it's going to flood very large areas of a world heritage national park without any serious consultation at all."
The letter's signatories include Dr Bob Brown, the Australian Conservation Foundation, Christine Milne, the National Parks Association of NSW and the principal author of the Greater Blue Mountains World Heritage Area nomination Joan Domicelf AM.
"We are alarmed to discover in recent weeks that an environmental impact assessment process is being fast tracked by the New South Wales Government with an intention to sign contracts to begin construction in the 2019/2020 financial year: that is, possibly before the mid-2019 meeting of WHC," the letter says.