Damning report on MDBP misuse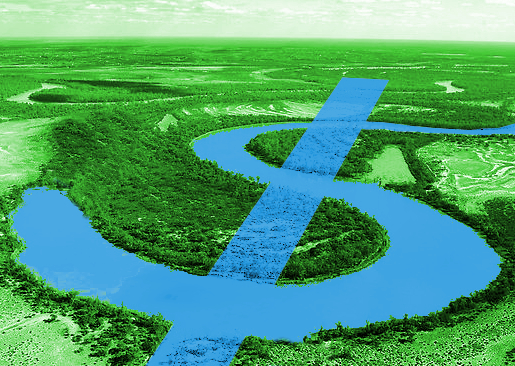 A new report has once again highlighted issues with the Murray Darling Basin Plan.
New South Wales's top water bureaucrat, Gavin Hanlon, is facing misconduct proceedings in the wake of a new report into alleged water theft was submitted to the state government.
The interim report calls for urgent fixes to repair NSW's "ineffectual" water compliance and enforcement system.
In some cases, farmers in charge of billions of litres of water had either or non-functioning water meters, or none at all.
Recent media investigations revealed audio tapes of Mr Hanlon allegedly offering to share internal "debranded" government information with irrigators. The matter has now been referred to the NSW Independent Commission Against Corruption (ICAC).
Former head of the National Water Commission Ken Matthews has been appointed to investigate the claims.
Mr Matthews has recommended some early reforms to help overhaul the system, saying no change was not an option.
The suggested reforms include:
Establishing a new NSW Natural Resources Access Regulator, which would operate at arm's length from the department and make decisions on the handling of alleged serious offences
Introducing a "no-metering, no pumping" rule, to ensure all irrigators install pumps and scrap self-reporting mechanisms like log books
Enabling the public to easily access all details of individual's water entitlements, licence conditions and water trading activities
The interim report found the alleged breaches of licence conditions and water theft were not adequately investigated, and that there has been no appropriate compliance or enforcement action.
"The report acknowledges several matters where he has provided investigative material to appropriate authorities who have the powers needed to bring them to conclusion," NSW regional water minister Niall Blair said.
"The secretary has advised Mr Gavin Hanlon that he is commencing misconduct procedures as set out in the government sector employment legislation. Under the legislation, all employees who may have committed misconduct must be given an opportunity to be presented with a case to answer, before decisions are made. Mr Hanlon has been stood down while these procedures are completed.
"I have already asked the Department of Industry to investigate the creation of a new natural resource asset division and a new independent natural resource access regulator.
"I will commence discussions … on the policy and structural recommendations proposed for basin-wide reforms, some of which may require legislation.
"Where they do not exist, urgent installation of water meters for all large users in NSW within 12 months will be a top priority."