Darling deaths continue

Print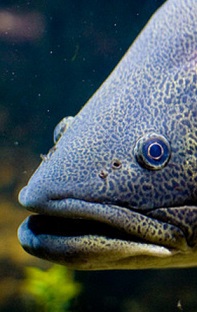 Fish continue to die in the rapidly dwindling lower Darling River.
Fish deaths are not on the scale of the mass events over summer, farmers say native Murray cod remain trapped in shrinking residual pools.
"Each weekend I find up to about a dozen fish [dead]," lower Darling grazier Wayne Smith has told the ABC.
"It's nothing compared to what was at Menindee, but it's still hard to look at when you spend all your life on the river.
"You spend half your life trying to catch one, and now there's three floating right in front of you."
Government authorities share some of the concerns.
"The extended dry conditions and diminishing flows within rivers presents significant risks for native fish populations throughout the Murray-Darling Basin," a spokesperson for the NSW Department of Primary Industries (DPI) told reporters.
"The record low levels of rain continue to pose risks for one of inland NSW's most productive recreational fisheries."
Professor Rob Vertessy, chair of the independent scientific study of the mass fish kills over summer, said it may be time to make environmental water releases.
"There's very little water left in the northern basin, but there would be other parts of New South Wales — say the Murrumbidgee Valley — where there may be some environmental water that could be used strategically to help maintain some flow in the river system," he said.
Professor Vertessy said authorities should stick to the Murray-Darling Basin Plan.
"It was forged after a very long period of consultation, scientific analysis, and it's been gradually implemented, slower than we would like, but nonetheless it's already showing benefit," he said.
"I can't understand why anyone would say it's untenable."