Defence preps for drought help

Print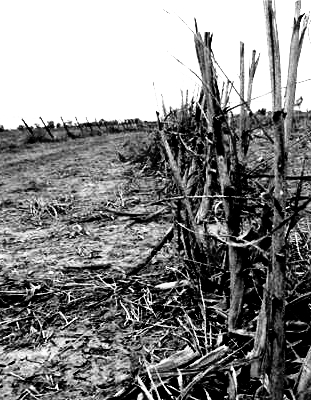 Soldiers could be deployed to help drought-stricken farmers across the eastern states.
Defence Minister Marise Payne says state governments can request military assistance in the drought just like for other natural disasters.
"One of the things that we do have the capability to do is certainly to assist with the movement, for example, of bulk stores by air or by road," Senator Payne told Macquarie radio.
"We can airdrop stores to remote areas where there's no airstrip available and I think that's something which the states would not have a capability to do."
Farmers have not seen rain in up to 7 years in some areas, and are now having to hand-feed their animals.
Meanwhile, the Federal Government is reviewing an assistance package for drought-ravaged property owners after reports that many who are eligible have not applied.
The Defence Department has reportedly run some preliminary trials of ways to drop livestock fodder to farms if requested.
"We can certainly look at assisting with the movement of the bulk stores by air or by road and whether it's trucks or aeroplanes, as long as it's delivering fodder, if that's what the states need, then that is a good outcome," Senator Payne said.
Labor's agriculture spokesperson Joel Fitzgibbon says Defence should get involved.
"In the 21st century, our Australian Defence Force are highly skilled, trained and not so badly paid professionals," he told Canberra radio station 2CC.
"We don't want to, having invested the money in them, turn them to farm labouring.
"They need to be focused on their first job at hand and that is defending the nation and our interests."
Animal welfare group PETA has blamed the farmers for the starvation and death of their stock.
"Farmers are complaining that the big dry means that they have to kill animals prematurely and for no money," the group said in a recent article.
"From the farmers' perspective, the problem is not that they have to kill animals – since they were going to do that anyway – but that they're not getting paid to do so."