Dirty runoff hurting Reef

Print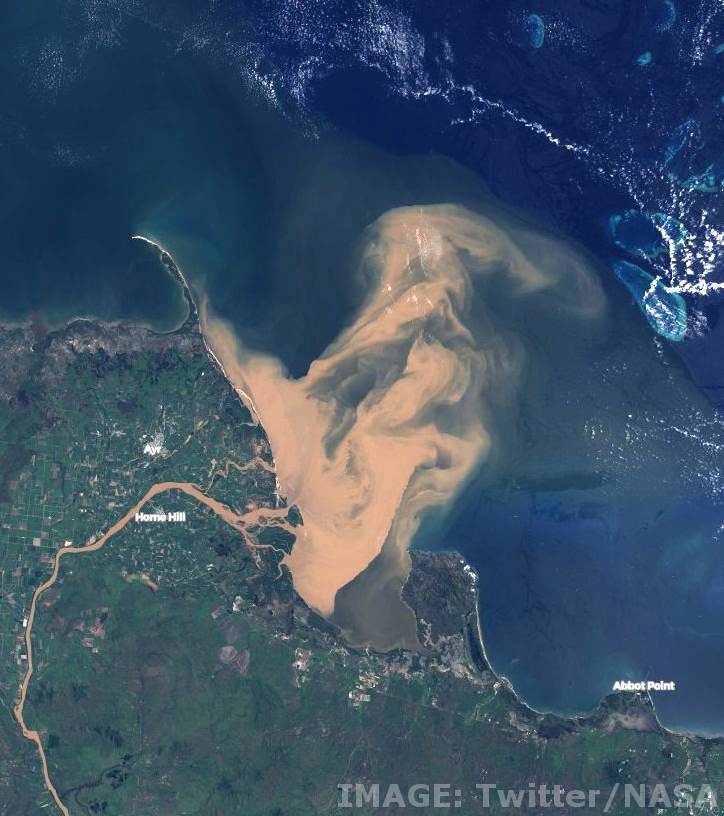 A new study suggests dirty river run-off is slowing Great Barrier Reef recovery.
Corals on the Great Barrier Reef that are exposed to poor quality water from rivers, like the plumes seen following the recent Townsville floods, recover more slowly and are more susceptible to disease, the research found.
The research team used data on coral cover collected from 46 locations in the Great Barrier Reef between 1995–2017 to assess how damage inflicted by tropical cyclones, disease outbreaks and coral bleaching have affected the reef.
They also examined how well the reef recovered from various types of damage.
The authors found that poor water quality, resulting from river run-off, was the biggest impediment to coral recovery.
They found that corals in areas with poor water quality were in fact somewhat more resistant to coral bleaching, due to the low level of light penetrating the turbid water.
However, these corals recovered from bleaching more slowly and were more susceptible to disease outbreaks.
The authors suggest that a 6 to 17 per cent improvement in water quality may buffer the predicted increases in coral bleaching at some inshore locations.
This level of improvement is within the scope of local government improvement plans, although the targets are unlikely to be met. However, the authors caution that improvements in water quality alone will not protect the heat-sensitive corals typical of outer-shelf reefs.