Division over river diversion

Print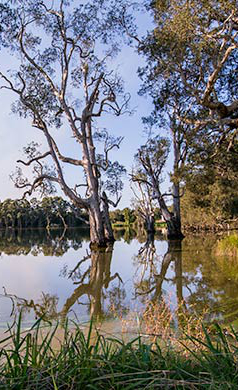 Opinions are divided over a plan to pump water inland from the Clarence River in northern New South Wales.
The Toowoomba Regional Council has become the latest to float the idea, with Mayor Paul Antonio saying it is in the national interest to investigate.
"I think the Clarence has a fair bit of water in it," Cr Antonio has told the ABC.
"I think a very, very small percentage of the Clarence water would make an immense difference to the parched, dry areas of the Darling Downs.
"One of the things we have on the Darling Downs, I think we've got some of the best soils that you would find anywhere.
"As a farmer from this particular region, I think they're the best soils that are available for agriculture in Australia.
"What they lack is reliable water," he said.
The Griffith City Council, in the New South Wales Riverina region, put forth a similar idea at last year's National General Assembly of Councils.
It called for a feasibility study to look at diverting water inland from the Clarence River.
Page MP Kevin Hogan, whose federal electorate includes the Clarence Valley, has already rejected the proposal.
"There's water piped all over the country and there are pipelines that go for hundreds of kilometres, but I don't think for cost or for environmental reasons it's feasible," he told reporters.
"I have heard many proposals over many decades about this.
"I think for people out west it will never end.
"I think they will always flag this idea, but they've been flagging it for multiple decades.
"It hasn't happened and I don't believe it ever will.
"There's always if there's a will there's a way, but I don't believe there's a will for that to happen in Canberra.
Clarence Valley Mayor Jim Simmons said there is a lack of support too.
"I can't see the current councillors supporting the diversion of water to Toowoomba or anywhere else from the Clarence River," he said.
"It's a natural resource for the Clarence Valley, fishermen depend on it, farmers depend on it."
Cr Antonio said it is time to think big.
"It's not about robbing all the water from the Northern Rivers," he said.
"It would be a small amount compared to the volume that goes out to sea from the Northern Rivers."