Documents hint at big data duping for dump

Print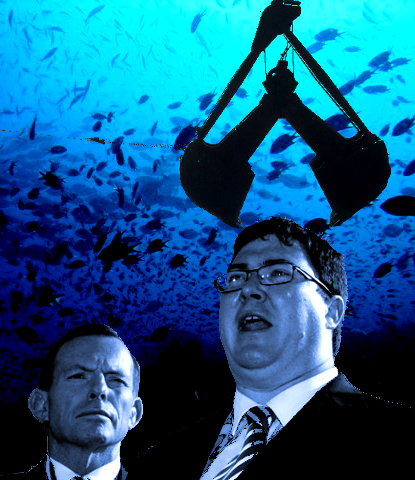 Freedom-of-information documents have shown that sediment impacts from dredging works in Queensland would be beyond the range of computer models, but it was approved regardless.
Similarly, documents obtained by other sources showed the Australian Institute of Marine Science (AIMS) believed dredge modelling was "deficient" and "flawed".
Three million cubic metres of dredge spoil will be dumped in the water about 20km from the Great Barrier Reef following a Marine Park Authority (GBRMPA) decision to allow the expansion of the Abbot Point coal port.
Authorities from around the world expressed their shock and dismay during a recent UNESCO world heritage committee meeting in Doha, asking why a giant, ancient natural asset would be put at risk by the short-term effort to build a bigger coal port.
Documents obtained through FOI requests by the North Queensland Conservation Council allegedly show that the dredged sediment would travel further than anticipated, well into areas where it could affect coral populations.
Conservationists say models used to justify the dumping failed to factor related modelling which predicts deep ocean current movements, despite it being readily-used for about twenty years.
Modelling provided to GBRMPA showed the reef would be safe from dredge spoil, but it was conducted by the North Queensland Bulk Ports Corporation, a group with interests in having the port expanded.
Similar documents obtained through FOI by the ABC show AIMS was concerned about the lack of knowledge underpinning the models.
Local MP George Christensen, the LNP Member for Dawson, says the best way to find out the effects of the dredging will be to start dredging.
He told the ABC he hopes more data will come as the project rolls ahead.
"In order to actually work out what that displacement effort is going to be, they'll need to go through and do the research that's required to show that displacement," Christensen said.
"So what AIMS was concerned about was the lack of knowledge, the knowledge in this area will be found out by the actual process."