Dredging meant to maintain Murray's yawn

Print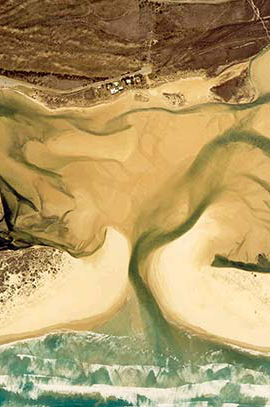 Reports say the Murray Mouth remains at risk of closing over, despite years of negotiation and billions of dollars spent upstream.
Dredging started earlier this month – for the first time since 2010 - to keep the mouth open.
South Australian Senator Simon Birmingham says a lack of rain means water flows have slowed and sand is building up.
If the mouth closes, even for a few hours, water would cease being exchanged between the Coorong wetland and the ocean, which could damage the fragile ecosystem.
South Australia's Environment Department is now warning that the dredging could fail there is too much sand, a big storm, or a mechanical breakdown.
Australian Conservation Foundation health ecosystems program manager Jonathan La Nauze says despite $13 billion spent on the Murray-Darling Basin plan, the need to dredge in "extreme situations" would never go away.
He also said that the multi-billion dollar plan had so far delivered half the water intended, with the rest not due to be returned to the system until 2024.
"It is really a point where you question whether the delay (in delivering the full water amount) is a wise decision," Mr La Nauze told reporters.
The Environment department says it has new plans in place and "smarter" ways of managing the mouth to reduce the risk of closure.