Dredging should be warning for upper Murray users

Print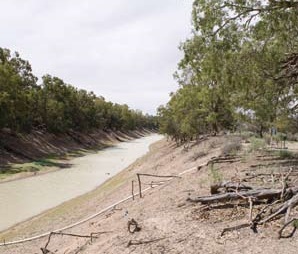 The Conservation Council of South Australia has backed a $4 million dredging program to keep the mouth of the Murray River open.
The federal and state governments yesterday announced the plan to dredge a build-up of sand at the mouth of the vital river system, but the practice is viewed with great concern by some conservationists.
Experts believe that low water flow in the River Murray has allowed sand to accumulated at the river's mouth, rather than washing out to sea as it ideally would.
Environment Department figures show River Murray flows into South Australia at aboutt 8,000 megalitres – a big drop from the long-term December average of 21,000 megalitres a day.
Conservation council chief executive Craig Wilkins says keeping the flow going, especially in the Coorong region, is critical in ensuring the health of the entire system.
"There's no doubt that keeping it open is a sensible way to go," he told the ABC.
"The Coorong and the Lower Lakes are such a critical habitat and we have international obligations to keep the region healthy, so we absolutely support dredging."
But he said it should not have got to such a state, and it is one that must be avoided in the future.
"This should be sending alarm bells ringing up and down the river and in the offices of politicians right across the Murray-Darling Basin," he said.
"The current level of extraction of water from the Murray is unsustainable and as conditions get drier and hotter, it's only going to get worse."