EPA puts eyes on cruise ship fuel

Print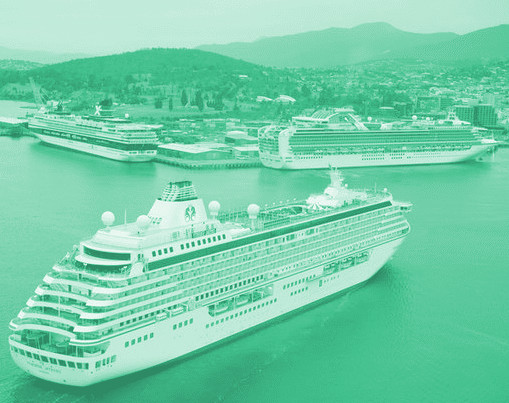 Tasmania's EPA says it will monitor the effect of a record number of cruise ships at Tasmanian ports this summer.
Environmental concerns have been raised over the potential boom in Tasmanian tourism in coming months.
A total of 138 ships are scheduled to visit Hobart's Macquarie Wharf, Burnie, Port Arthur and Wineglass Bay, starting next month.
Some will burn bunker fuel - a cheap low-grade fuel that emits sulphur dioxide - while at port.
The EPA says it will begin monitoring air quality around Hobart's port to look for harmful levels of pollution.
Instruments set up near CSIRO sites will sample the air every 10 minutes.
EPA director Wes Ford said the regulator would crack down on ships burning the fuel unnecessarily.
"The point of the monitoring is to see if we can get a signal from the cruise ships being here and whether we can actually detect the level of sulphur dioxide emissions," Mr Ford said.
"It will also give the community a level of confidence that those emissions are within the national standards."
Hobart City Council Greens Alderman Helen Burnet wants a ban on low-grade fuel from being burnt in Hobart, similar to a ban already in place at Sydney Harbour.
"Sydney's ban was a result of political pressure, and it's high time we saw the same sort of standards for Hobart," she said.
"We need to see a reduction in the emissions of cruise ship fuels."
Mr Ford said the ban did not seem necessary yet.
"I think the number of cruise ships that are coming to Hobart are significantly lower than Sydney, but we'll soon find out over this summer what the level of emissions are," he said.