Equinor still has eyes on Bight

Print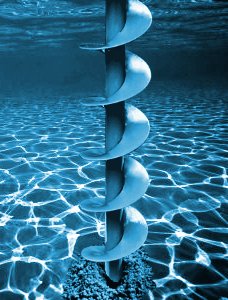 Norwegian energy giant Equinor is not changing its plan to look for oil in the Great Australian Bight.
Environmentalists swamped a meeting for shareholders in Norway last week, at which company heads gathered to ask for approval on its latest annual report.
Environment-related questions dominated, including a proposal by two shareholders that the company cease exploration and production activities in "frontier areas, immature areas and particularly sensitive areas", including the Bight.
Australia's Wilderness Society spoke at the meeting, saying plans to drill an exploratory well 370km off the South Australian coast could lead to possible oil spills.
The proposal was voted down with the backing of Equinor's majority owner, the Norwegian government.
"The shareholders' proposal was not adopted," meeting minutes said.
Drilling of Equinor's Stromlo-1 is expected to start in the summer of 2020/21 if regulatory approvals come through.
The relevant regulator - Australia's National Offshore Petroleum Safety and Environmental Management Authority - is yet to rule on the proposal.
The Liberal party says it will be guided by the agency's decision.
Equinor is also investigating an oil spill at its Statfjord field in the North Sea.
"We are always treating situations when we observe oil on the sea seriously ... It's still too early to say the extent of this leakage," spokesperson Morten Eek said.