ERA says clean-up swings on new approval

Print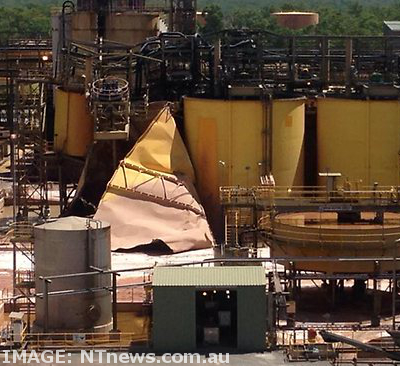 The owner of the Ranger uranium mine says money for clean-up and rehabilitation will not be spent unless a second mine is approved.
Environmental authorities have major concerns that Energy Resources Australia (ERA, a subsidiary of Rio Tinto) will not be able to afford the clean-up costs when it stops production at Ranger.
At its annual general meeting in Darwin on Tuesday, ERA confirmed that funds earmarked for the clean-up were hinged on the approval of a proposed second mine.
ERA's chief executive, Andrea Sutton, told reporters for the Guardian that the company had already done "quite extensive rehabilitation work over the last couple of years" and is keeping about $512 million aside for the clean-up.
"That provision is obviously an accounting requirement to ensure we can account for the work that needs to be done," she said, adding the figure was based on estimates of the cost in "current dollars".
But Sutton confirmed that the cost of rehabilitation relies on the "current business plan", which includes the proposed 3 Deeps mine.
Sutton would not say where rehab money would come from if the mine was not approved.
ERA is obliged to stop mining at the Ranger site in the middle of the Kakadu National Park by 2021, and rehabilitate the area by 2026.
But there are concerns that the funds for future work may have been eaten up by the costly clean-up of about 1 million litres of radioactive and acidic slurry, which spilled from a collapsed leach tank in late 2013.
Shareholders at Tuesday's AGM heard ERA had spent $378 million on rehabilitation and water management projects at Ranger since 2012.
The big spend could have contributed to ERA's net loss of $188 million in the year to 2014, and loss of $136 million in 2013.
But environmental groups are concerned that as losses pile up, uranium prices fall, and the new Ranger 3 Deeps mine looks like it will be approved, the company will not be able to pay for the full clean-up.
A spokesperson for the Australian Conservation Foundation said "there is no market reason or social licence to advance [the new mine] at this time".