Farm bosses face big fraud claim

Print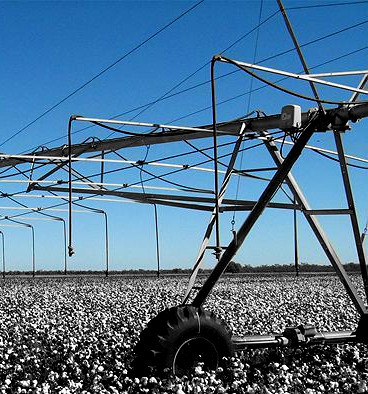 Two Cotton farm executives have been arrested over an alleged $20 million fraud involving water-saving funds.
Norman Farming CEO John Norman, 43, and chief financial officer Steve Evans, 53, appeared in the Brisbane Magistrates Court this week and were granted bail.
Police allege the director of the company submitted fraudulent claims, including falsified invoices, to secure funds for six 'Healthy Headwater' water-efficiency projects on the property near Goondiwindi.
Mr Evans faces charges in relation to four of those projects.
The rural arm of the Queensland Police major and organised crime squad has running what Detective Inspector Mick Dowie calls "a very protracted, very complex investigation" for over a year.
Inspector Dowie said forensic accountants had to be brought in to sift through thousands of documents, showing the enormous scale of the activities.
"There has obviously been a significant amount of documentation that's had to be analysed, and the offences particularly relate to the modification of invoices from contractors or service providers to the farming community," he told the ABC.
"We'll allege the company contacted harvesters or machinery operators to prepare for farming.
"And [we'll allege] those invoices were modified to show it was actually for earthworks related to the improvement of water efficiency, modified to suit the needs of the claim, and, we will allege, purely fabricated claims for use of machinery to fulfil the needs of the claims."
Inspector Dowie acknowledged that the arrests would have an impact on the local community, especially given their battle with a historic drought.
"We are very acutely aware that this is going to significantly impact on family, communities — in particular in these small, very vulnerable farming communities under a great deal of stress around drought," he said.
"These are hard times … we understand the challenges that are facing all of our farmers and pastoralists.
"I know there's very hard times for farmers, but you need to realise this goes back to 2010 and there was no drought in 2010 — in fact there was probably too much water.
"I don't put this down to desperation in terms of drought like other people that are suffering across the state."