Farm lobbies watch dry WA

Print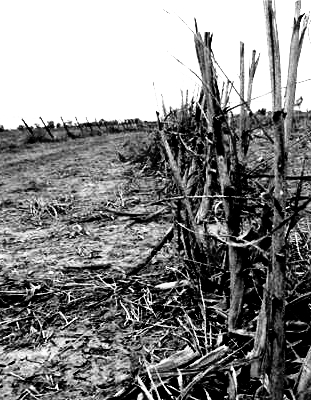 Water shortages and other risks have been revealed in a risk assessment of Western Australian farms.
The state's Pastoral Lands Board (PLB) recently ordered an audit of WA's 435 cattle stations following last year's unusually hot and dry conditions.
The review found more than a dozen farms at high risk of animal welfare issues due to a lack of food and water.
It came too late for more than 1,000 cattle that died on three stations in the Pilbara, Kimberley and Goldfields earlier this year - destroyed after they were found in very poor conditions, with some having died stuck in mud at dried-up dams.
PLB chair Tim Shackleton says the reviews looked at the level of rainfall, management experience and infrastructure on each property.
"We are about to make contact with those stations that we've assessed to be in the high-risk category," he said.
"We don't know exactly the numbers of those, but at this stage I would anticipate there's between a dozen and 25 stations in that category.
"We'll be reaching out to them very soon to see if there's something we can do to help with management of the stock during the dry season."
Kimberley and Pilbara Cattleman's Association chair David Stoate says it is difficult for landholders to check water and feed, but is standard practice on well-run stations.
"It's a big expense, checking your waters, maintaining your waters, fixing things that go wrong — it's a huge expense, but it's something pastoralists know they have to do on an ongoing basis," he said.
"Particularly this year, because it was such a poor wet season, and there's less feed and natural water laying around for the cattle."
The Department of Primary Industries and Regional Development has reportedly increased its monitoring of stock and potential welfare issues too.