Farm waste could become filter

Print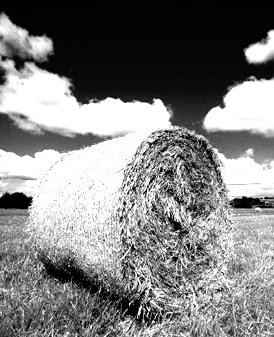 Agricultural waste can be used to rapidly filter lead from wastewater, new research suggests.
An Edith Cowan University (ECU) study has found that canola stalks and lupin straw, which currently have no commercial use and are generally burnt after harvest, can strip up to 98.5 per cent of lead from wastewater.
Researchers collected canola stalk and lupin straw from a farm in WA, ground it into a fine powder and added it to water contaminated with lead.
ECU's Professor Mehdi Khiadani said the powder bound with the lead.
"So when contaminated water is in contact with the powder, it can remove up to 98.5 per cent of the lead in just 30 minutes," he said.
"This work could provide farmers with a way to turn what is currently agricultural waste into a viable and useful product.
"Western Australia currently produces just under 2 million tonnes of canola and about 750,000 tonnes of lupin each year. So this is potentially a huge untapped resource that could be put to use."
Professor Khiadani said one potential application of the technique would be to treat stormwater runoff from roads.
"Stormwater can be contaminated by lead after running over roads. With this technique, we could potentially use agricultural waste to treat this water, which could then be used for other purposes," he said.
Professor Khiadani said using agricultural waste to treat wastewater compared favourably to current methods of filtering lead.
"Some existing methods, such as membrane filtration, are often prohibitively expensive or do not work with water that has high concentrations of lead," he said.
"In contrast, agricultural waste offers a cost-effective way to remove lead from wastewater."
Professor Khiadani said the next step was to examine if there were ways to further treat the agricultural waste to improve its lead-stripping capacity.
"We believe that by modification of the agricultural waste powder we may be able to improve its properties to remove other pollutants from wastewater, but this needs to be tested," he said.