Feds issue new green spend

Print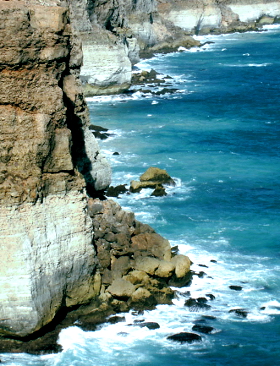 Environment minister Sussan Ley has announced $67.4 million for oceans and marine ecosystems.
This week's Budget papers lay out the spending, including $14.8 million for the marine impacts of ghost nets and plastic litter, as well as $28.3 million for compliance, enforcement and monitoring activities in Australia's marine parks.
The government has re-announced $20 million in funding to re-establish native oyster reefs at eleven sites around the country.
It has also put up $249.6 million over four years for waste and recycling policies. A major plank of this policy is $190 million for a recycling modernisation fund, which aims to provide new infrastructure to sort plastic, paper, tyres and glass waste.
There is also $233.4 million for new facilities at national parks.
The government says it is extending its threatened species strategy for 10 more years, but the Budget papers do not say how it will be funded.
It says that when an interim report of an ongoing review of Australia's environment laws is released, it will have more information on future plans.
Much of the new environment money is in line with the Morrison government's deregulation agenda.
It will spend $10.6 million over two years negotiating with states and territories to move to a "single touch" system for environmental approvals.
Legislation for such bilateral approval agreements is currently before parliament.
The budget adds an extra $12 million - on top of $25 million already announced - to reduce the timeframes for approvals of major projects.
Just under $9 million will be spent over two years for expedited approvals of 15 major projects on the government's "fast-track" list.
The Australian Conservation Foundation was denied access to this year's budget lock-up, but on analysing the documents, has declared the gas industry, mining companies and polluters the "winners".
Climate action was "the clear loser", according to the foundation's chief executive, Kelly O'Shanassy.
"We know the best way to cut the pollution driving global warming is to move away from burning coal and gas, yet this budget provides funding that locks in new fossil fuel projects."
Conservationists say restoring Australia's landscapes and stopping species from becoming extinct would cost about $1 billion a year.
"Reading this budget, you would never know that Australia very recently suffered the worst bushfires in its history that killed more than 30 people, billions of animals and burned more than 17 million hectares of land including homes and businesses," said Greenpeace Australia's Pacific program director, Kate Smolski.