Feds post big dam funds

Print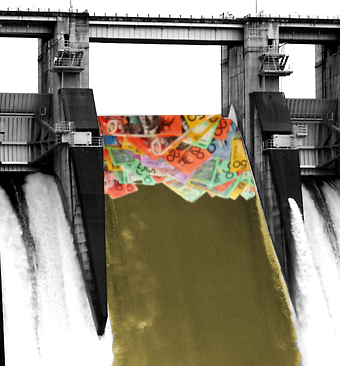 The Federal Government has put up $500 million to "turbocharge" the construction of new dams and irrigation projects.
Deputy Prime Minister Michael McCormack announced the boost for the National Water Infrastructure Development Fund this week.
Mr McCormack said the money would be used to work with state governments to identify and co-fund new projects.
The total value of the fund is now over $1 billion.
"We aren't afraid to back dams. We want to build more of them," Mr McCormack said.
"This announcement will turbocharge the construction of water infrastructure in regional Australia because our agricultural industries expect it and our communities deserve it."
The announcement includes a $2 million feasibility study on water supply in Queensland, a $1 million review of the Southern Forest Irrigation Scheme in Western Australia and extra funding for the Coldstream Recycled Water Pipeline in Victoria.
Water Resources Minister David Littleproud said it would bring new jobs in regional areas.
"We're proud to be delivering water and wealth to rural communities," he said.