Final chance to affect the flow of Murray plan

Print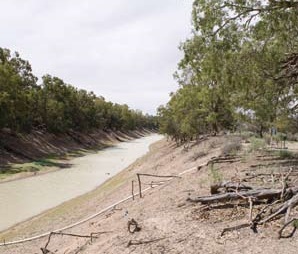 Authorities are entering their final pleas before the new Murray Darling basin Plan deal is sealed, seeking to make sure water flows where it is needed.
The Murray Darling Basin Authority (MDBA) is currently reviewing the public feedback from proposed changes to river rules. The MDBA says it wants to amend the legislation and infrastructure to maximise environmental flows.
The Australian Conservation Foundations says it would support the changes to water constraints, but only if the river flows for the environmental are directed correctly.
ACF's Jonathon La Nauze said: "If these rules are actually leading to wastage of environmental water or inefficient use of environmental water then in the long run there will be calls to increase the amount of water."
"If we force our governments to use environmental water in inefficient ways that don't achieve the environmental outcomes we all need, then we'll end up needing to acquire more
"In order to get the most efficient use of that water we need to put some of those rules on the table and see if they're really operating to everyone's best interests," Mr La Nauze said.
The council-based Murray Darling Basin Association has called on the Murray Darling Basin Authority to include a permanent monitoring facility and research station in the amendments.
The group wants a centre to monitor water quality, flows and usage; saying somewhere near the town of Bourke might be a good spot.
Association General Manager Ray Najar said: "with the implementation of the Basin Plan that there is a strong need for continuous auditing of the development of the Basin Plan program and how that is going to affect the various conditions of the changes in water use, water management."
"We believe there won't be a proper adjudicator and there won't be a proper understanding or transparency on just how effective all of that tax payer's money is being spent," Najar said.