Fire foam inquiry hears from Airservices

Print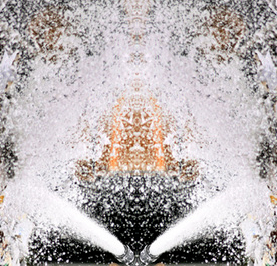 Airservices Australia says investigators are assessing the impact of toxic firefighting chemicals at airports nationwide.
Traces of firefighting foam that contains the chemicals PFOS and PFOA have turned up at airports including Brisbane, Rockhampton, Mackay, Maroochydore, Townsville and Cairns.
The agency recently revealed that the foam was used from the 1980s to 2003, when the agency switched to another approved foam.
They used the second foam until 2010, but stopped when it was also found to contain the same dangerous chemicals, and transitioned to a perfluorinated compound (PFC) free foam for training exercises.
In its submission to a Senate inquiry on land and groundwater contamination from the foam at Oakey Army Aviation Centre on Queensland's Darling Downs, Airservices Australia says it has been conducting soil, surface water and groundwater checks at affected sites ever since.
The Airservices authorities have developed a framework with the Commonwealth Airport Regulator and Department of Infrastructure and Regional Development on how to respond to potential PFC contamination, despite there being no national standards or regulations.
The Queensland Government banned the use of the firefighting foams this year, and Environment Minister Steven Miles says the State Government is drawing up a "strict policy" for getting rid of existing stocks.