Fish limits linked to native rise

Print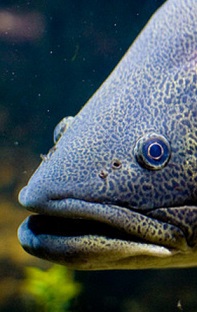 The MDBA says some native fish species have reversed their decline in the Murray-Darling system.
The Murray-Darling Basin Authority (MDBA) says the Macquarie perch, trout cod and Murray cod are showing signs of improvement for the first time in 150 years.
The turnaround has come in part from recreational fishers abiding by bag and size limits.
Of 46 native species in the Basin, 26 are listed as threatened or endangered.
MDBA executive director for environmental management Carl Binning says anglers following the rules, along with increased flows and better habitats, are helping a lot.
"Anecdotally we're hearing that fishing is more productive and recreational fishers are catching more native fish," Mr Binning said.
"We're also hearing from a lot of groups that the level of catch and release is really increasing."
But he warned that there is still lots of work to do.
"There are, of course, other species like the spotted gudgeon or the pygmy perch where we're still seeing some ongoing decline," he said.
"The weight of evidence is that we're starting to see more gains than losses across the Murray cod, trout cod and Macquarie perch."
European settlement brought with it a consistent decline in native fish species, while the introduced carp has flourished.
A review starting soon will determine how many carp live in the Basin in Queensland.
National carp control plan coordinator Matt Barwick said the population surveys will inform the scale and cost of implementing the carp herpes virus.
"It's pretty interesting and innovative work and certainly we've never attempted a continental scale estimate of biomass of an inland species like carp," Mr Barwick said.
A $15 million project is underway to release carp herpes virus into the system as early as 2019.
The experts hope to see a significant reduction in carp, which will further boost native fish populations.