Flood risk pinned on illegal digs

Print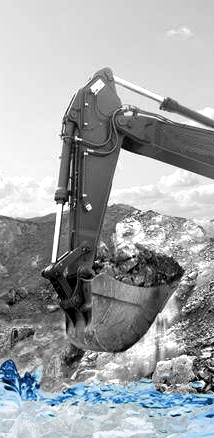 Landholders say illegal levees and dams are posing a significant flood risk in southern New South Wales.
After being inundated with weeks of rain, flooded farm communities say things are made worse by levees built without appropriate consultation and approvals.
The levees of questionable legality divert floodwaters off some properties and onto others, and locals want some of the embankments to be destroyed.
Farmers have been sending aerial footage of southern NSW's levee network to authorities, saying some levees have been created so recently that earth-moving equipment is still on site.
NSW Government authorities say they must go over the claims on a case by case basis.
It is not uncommon for rural residents to create temporary walls and embankments to their assets safe, but the projects still require approval and must adhere to strict construction guidelines.
WaterNSW spokesperson Tony Webber said he has been made aware of several farm levee banks that locals say were built without official approval.
But he said most of the calls to his office were farmers looking to ensure that their own levees were compliant.
"I think this is a very encouraging trend," Mr Webber said.
"With regard to the Lachlan River, WaterNSW is investigating six complaints and we have recently put a stop work order on a structure near Lake Cowal.
"We have been doing aerial reviews at the request of the SES, to provide advice on whether levees are authorised or not and whether they may be contributing to flood behaviour.
"Having said that, it is also not unusual to receive reports or complaints from landholders about a neighbouring levee being unauthorised and it then turns out to be authorised."
Rural landholders want the government to get moving.
If the floodwaters do not drain then the floods will continue and the next planting season will be missed, potentially leaving them without crops, and income, for an entire year.