Foam findings stay in hiding

Print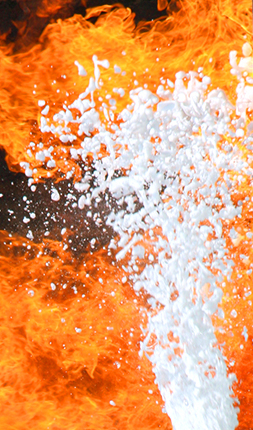 The Defence Department is checking more areas for the presence of toxic fire-fighting foams.
The department is running a sampling program for the per- and polyfluoroalkyl substances (PFASs) class of chemicals at nine former fire-fighting training and drilling grounds.
Reports say additional water samples will now be taken from RAAF Base Tindal, RAAF Base Darwin and Robertson Barracks.
The move comes after the Defence Department received a draft report on preliminary sampling program at all 12 sites.
The department says the report is still being reviewed, and now will not be released until the new tests are complete.
The documents should have been handed over to the Northern Territory Government, the Northern Territory Environment Protection Authority (NT EPA) and the Katherine Town Council last month.
"Defence is undertaking a quality assurance review of the draft report for the preliminary sampling program," a Defence spokesperson said in a statement to the media this week.
"Once finalised, the results will be communicated to the immediate stakeholders, Defence Base personnel, Northern Territory Government, NT EPA and the Katherine Town Council.
"Defence is not holding interviews at this time. Defence remains committed to being open and transparent and will continue to engage with the Katherine community."
The date for the release of the results will be determined after consultations with stakeholders.
In other statements, Defence continues to claim exposure to PFOS and PFOA — chemicals from the PFASs group — does not have adverse human health effects.
"According to the Environmental Health Standing Committee (enHealth) Perfluorinated Chemicals Guidance Statements, released on March 16, 2016 and updated on June 24, there is currently no consistent evidence that exposure to PFOS and PFOA causes adverse human health effects," it said in a statement.
"Because these compounds persist in humans and the environment, enHealth recommends that human exposure is minimised as a precaution.
The United Nations, OECD and US Environmental Protection Authority appear to disagree.