Frydenberg backs big battery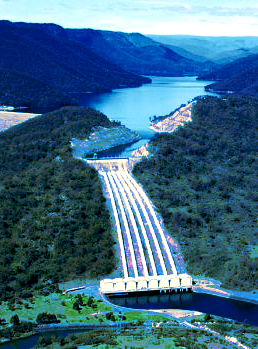 The energy minister says Snowy 2.0 upgrades will be expensive but necessary.
Despite a recent feasibility study revealing that its estimated cost had blown out by over $2 billion to between $3.8 billion and $4.5 billion, federal energy and environment minister Josh Frydenberg says Australians will pay more for electricity and have supply issues if the upgrades do not go ahead.
The feasibility study found that despite the high cost, the project would still be economically viable.
The minister made the arguments in an opinion piece for the Australian Financial Review.
Mr Frydenberg described the scheme as "a giant battery that makes renewables reliable", which will fill what he calls a "gaping hole in the National Electricity Market" – storage.
"With the capacity to store enough energy to run for seven consecutive days at its maximum output, Snowy 2.0 will be Australia's biggest battery," he said.
Without the massive renewable energy project, Mr Frydenberg notes the east coast would have "a weaker and more expensive system and we would have failed to future-proof the grid for the inevitable arrival of more intermittent renewables".
"Instead of falling electricity prices we will see upward pressure on price as volatility continues, there is less competition and other more costly gas peakers and batteries are pursued to stabilise the system."
Mr Frydenberg said green storage and dispatchable power options are needed to reduce the effects of "expensive, polluting diesel generators using up to 80,000 litres of fuel an hour [which] have been called in just to keep the lights on [in Victoria and South Australia] this summer".
The minister says that while the cost will be "more than first thought, with geological tests indicating there are five different rock types and three fault lines that will need to be negotiated".
If construction starts at the earlier end of its planned window, the Snowy 2.0 scheme could begin operating from 2024.
Opposition climate change spokesman, Mark Butler, said the project "only makes sense if it is put alongside an ambitious renewable energy program like Labor's 50 per cent renewable energy target".
Labor has also accused the Federal Government of having an inconsistent energy policy, in which it supports Snowy 2.0 on one hand while seeking "to strangle renewable energy investment on the other," Mr Butler said.
A recent Bloomberg New Energy Finance analysis suggested the government's National Energy Guarantee will see large-scale renewable energy investment cut by 95 per cent.
Snowy Hydro chief Paul Broad defended the viability of the project, saying modelling to be released soon would further demonstrate its viability.