Funding to flood desert mines with irrigation ideas

Print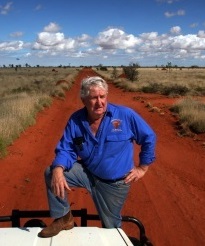 The Western Australian Government has announced a multi-million dollar plan to investigate novel ways of watering the desert, hoping to propagate a new future for the Pilbara region.
The state will spend $12.5 million to find new irrigation techniques to move the region's agricultural output away from livestock-based production. Sorghum and other crops could spring from the bed of the arid desert if the government's plan is a success.
A trial has been undertaken at Warrawagine Station in the eastern Pilbara, planting sorghum crops in a 150 hectare test plot. The crop will be irrigated by the water discharged by the nearby Woodie Woodie manganese mine, which normally goes to waste.
"We've grown a one hectare trial project there which has given us some amazing results in the tonnage of sorghum that we can yield off of it....probably three or four cuts a year," said Warrawagine pastoralist, Robin Mills.
Mr Mills said the yield could even find its way back to the minesite in the form of bio-fuel.
"It's not just for the pastoralist side but also it could produce a bio-fuel that could cut Consolidated Minerals overhead costs with the amount of electricity they use and the amount of diesel that they burn."
The pastoralist says he wants to see how for the project can go.
"We're meeting with government officials Friday next week to set the whole process in motion and discuss what will be provided under that $4 million dollars they're putting in and how much we'll be needing to put into it," Mr Mills said.
"Our aim is to have a crop going in the ground by April next year, which is going to be really pushing because it takes a couple months to get the pivot units from the US, then it will take us a while to get them installed and get the fencing in the ground to block out cattle and camels."
WA's Agriculture and Food Minister Ken Baston and Regional Development Minister Brendon Grylls announced the new Pilbara Hinterland Agricultural Development Initiative (PHADI) this week.
"The Pilbara economy is overwhelmingly reliant on the mining industry at present. Industrial diversification through irrigated agriculture is crucial in securing economic sustainability for the region's growing population," Mr Grylls said.
PHADI will be run by the Department of Agriculture and Food in partnership with the Pilbara Development Commission and Department of Regional Development.