Gas giants get serious in WA seas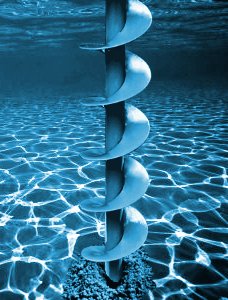 The ocean off Western Australia will become an even bigger hive of mining activity next year, with Woodside Petroleum moving ahead on phase two of the Greater Western Flank Project (GWF-2).
Project participants BHP, BP, Chevron, Shell and Japan Australia LNG are all on board for the next phase, which will be run by Woodside Energy as operator.
GWF-2 is expected to bring more than $2.75 billion worth of new investment, which will pay for sub-sea infrastructure between the Keast, Dockrell, Sculptor, Rankin, Lady Nora and Pemberton gas fields.
The project also includes a pipeline to the Goodwyn A platform, along which about 1.6 trillion cubic feet of gas can be accessed.
Federal resources minister Josh Frydenberg says GWF-2 will put Australia on track to become the world's largest LNG exporter by 2020.
"At a challenging time, this announcement is another sign of the strength and resilience of Australia's resources and energy sectors which have seen 15 projects worth around $13 billion approved for investment since November 2014," he said.
"Since it commenced production in 1984, the North West Shelf Project has provided more than 40 per cent of Australia's total oil and gas production and has delivered more than 4,000 shipments of liquefied natural gas (LNG) to the Asia-Pacific region since its first cargo in 1989."
Gas delivery is expected from five wells in the second half of 2019 with three more wells coming online in early 2020.
Woodside CEO Peter Coleman says GWS-2 will help its proponents deliver gas more reserves "in a timely and efficient manner".
GWS-2 is the fourth major gas development for the North-West Shelf Project in seven years.
With gas consumption on the east coast expected to double in coming years, and further increases predicted when coal-fired power stations retire, the companies behind the project expect a solid market when the new wells start producing.
But Australian Petroleum Production and Exploration Association chief Malcolm Roberts warned that the government needs new policies that encourage gas development to keep prices down as demand increases.
"Gas prices have increased in recent years for a number of reasons and this is having an impact on domestic demand," Roberts said.
"While the fall in the oil price will provide some relief to consumers in the short-term, it is vital that governments support policies that put downward pressure on gas prices by increasing supply.
"We are seeing a market in transition, not one that deserves to needlessly suffer through policies that restrict gas development."