Gas poll plug questioned

Print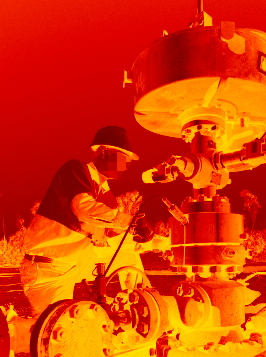 The NSW town of Narrabri is being divided over coal seam gas.
Last Thursday, the Narrabri Shire Council emailed staff about a survey on coal seam gas in the town.
Opinions are running hot in the town that soon could be beset by Santos CSG activities.
The council's email reportedly stats "protestors have been active sharing this poll within their circles", suggesting to some that the council was trying to get votes to tip the results in favour of CSG
On the same day, the Narrabri Chamber of Commerce emailed its members encouraging them to vote 'Yes' on the poll asking; "Do you want CSG production at Narrabri?".
"I am aware that the protesters are very active in sharing this with their circle," the chamber's email stated, according to local media.
"If you are a supporter of the industry and Santos in Narrabri Shire it is critical that you take less than 1 minute (that's the time it takes) to click on the link below and click on the YES icon asap.
"Many I talk to are tired of all surveys to date that have been written and instigated by the protesters which send a false message to the decision makers."
Over 73 per cent of the nearly 2,000 respondents to the poll have so far voted against CSG in the region.
Environmental advocates People for the Plains say their own polling has found 96 per cent of landholders in and around the Santos exploration leases oppose coal seam gas extraction.
"By these figures, and these aren't our own figures, I'd say there's been a massive swing back to supporting the coal seam gas industry," Mr Stewart said.
Narrabri Ratepayers Association treasurer Stephen Stoltenberg said he was disappointed in the email Narrabri Shire Council sent to employees.
"I acknowledge the chamber has no obligation to be impartial, but that is most certain not case with council, which has a legal obligation to be impartial," he said.
A Narrabri Shire Council spokesperson has told reporters that it only wanted "to enable [council workers'] voices to be heard as residents of the shire".
Greens energy spokesperson Jeremy Buckingham says the council is using its staff as political pawns.