Gas study shows farm costs

Print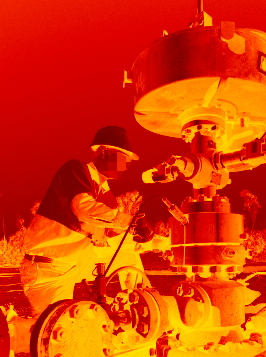 The CSIRO has put a dollar figure on the cost of coal seam gas (CSG) mining on farmers.
One sample area averaged a loss of $2.17 million over 20 years from CSG mining activity.
The study, which will be published in Land Use Policy in late December, looked at losses to productive land under 24 different scenarios.
The biggest creator of losses for agricultural production is from gas industry access tracks and leases.
Researcher Dr Oswald Marinoni said the modeling could influence future CSG industry practices.
"Coal seam gas mining is a multi-faceted research area, and it requires critical research as it is a new, rapidly expanding industry," Dr Marinoni said.
Dr Marinoni said the number could rise if deeper research on CSG impacts was undertaken.
"This model does not assess the impact to groundwater, greenhouse gas emissions, or socioeconomic impacts," he said.
The Australian Petroleum Production and Exploration Association (APPEA) said some of the land used in the study belonged entirely to CSG companies.
"The study area includes several farms but it's important to note the area also covers treatment plants, lay down areas, camps, etc, on company owned land," APPEA's chief executive Dr Malcolm Roberts said.
Dr Roberts warned the study could be misrepresented.
"The CSIRO research in no way suggests landholders in the study area are not adequately compensated," he said.
"It is worth noting that gas companies have paid more than $238 million in compensation to Queensland landholders over the past five years."
Dr Roberts said CSG brought some benefits for farmers.
"Farmers gain a stable source of drought-proof income, access to new sources or water for irrigation and livestock, improved roads," he said.
But conservation group Lock the Gate says the compensation paid back to landowners would not come close to the $2.17 million costs outline in the study.
"Changes in farm amenity, vehicular traffic, disrupting GPS signals, farm management, land values, erosion, changes in water flows and biosecurity changes are impacts caused by CSG not considered in the model," Lock the Gate's national coordinator Phillip Laird said.
Queensland alone is home to over 5,000 active CSG wells, but that is set to soar to 20,000 wells by 2030.