Gloucester's green light as water woes wash away

Print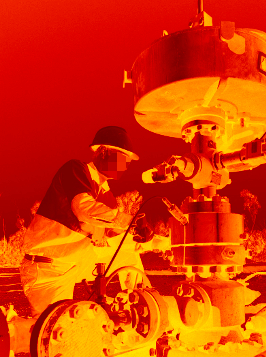 Coal seam gas company AGL can fire up its Gloucester operations once more, after the EPA cleared away a contamination scare.
AGL was forced to suspend its operations at the Waukivory site in Gloucester in January, following the detection of abnormally high levels of BTEX chemicals in flow-back water from its CSG test wells.
BTEX is an acronym that stands for benzene, toluene, ethylbenzene, and xylenes.
The chemicals are some of the volatile organic compounds found in petrol and other derivatives.
BTEX contamination usually occurs near petroleum and natural gas production sites, petrol stations, and other areas with storage tanks containing petrol or other petroleum-related products.
The Environment Protection Authority (EPA) has looked into the case, and determined that this time the chemicals most likely occurred naturally.
The authorities found no evidence linking the BTEX chemicals to AGL's fracking activities.
The investigations also found no evidence of harm to the environment or pollution of nearby waters.
The EPA said it was unlikely that the chemicals travelled outside the fractured part of the subterranean coal seam.
But the authority did find that AGL had breached an environment protection licence condition last year.
The breach came from low levels of fracking additives that were found in ground water.
It is expected that AGL's licence conditions will be tweaked in response to the contamination incident.
EPA Director Gary Davey said it was a good outcome.
"One of the things that came out of the investigation is the need for additional monitoring of BTEX," he said.
"We will be including additional conditions on AGL's licence in relation to that, particularly in relation to BTEX levels in flowback water and then subsequently BTEX levels in produced water."