Gold Coast gets flood warning

Print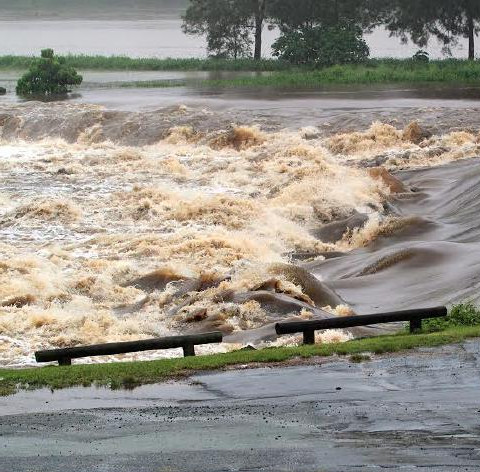 Experts have reflected on the climate change risks facing one of Australia's most popular tourist areas.
Dr David Rissik, the deputy director of the National Climate Change Adaptation Research Facility, reflected on the Gold Coast's future weather challenges during a panel at the Gold Coast Waterways 2017 and Beyond conference.
Dr Rissik said the region could expect 1 metre sea level increase by 2100.
"What's interesting is when you look at the canal estates they generally seem okay because a lot of them are one metre and two metres above groundwater level," Dr Rissik said.
"But if you then look at the northern parts of the Gold Coast, you will see there's a lot more flooding at that level. I guess the concern is what happens when it rains and you have the high tide at the same time."
Dr Rissik said planners had to start finding solutions now.
He said responses ranged from short-term options like creating mangroves to protect waterways, to longer-term solutions like building hard structures on river banks.
"You have to look at what level of infrastructure and buildings are at risk and then think about how we protect those," Dr Rissik said.
"I think in the future you will look at a combination of a whole lot of things. It's such a big area with really expensive real estate. We may have to build structures which protect people."
The chief resiliency officer for the Gold Coast suburb of Miami, Susanne Torriente, said the city was already working on resilience strategies.
Residents are paying an annual $16 stormwater fee for a $100 million plan to pump out tidal water.
She said project in coming years would elevate some roads as part of a $400 million plan to end "sunny-day flooding".