Great big Reef check begins

Print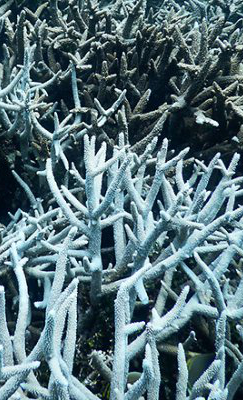 Researchers have embarked on a multi-phase project to save the Great Barrier Reef from further damage.
Great Barrier Reef (GBR) Legacy is taking eight teams of scientists to map remote parts of the reef and test the health of corals.
Among a series of research projects, they will look for "super corals" that have managed to survive the devastating coral bleaching events of the last few years.
"This is a very important trip," said Dr Charlie Veron; a scientist dubbed the "Godfather of Coral" for having discovered 20 per cent of the world's known species.
"We're actually seeing for ourselves what corals are vulnerable to mass bleaching and what corals are surviving mass bleaching.
"So, once we know that, we'll be able to make smart decisions about corals. It's pivotal."
Dr Veron has closely monitored the sever degradation of the Great Barrier Reef over the past few decades.
"It's gut wrenching … the predictions that scientists made well over a decade ago have all turned out to be spot on," he said.
"So that's a horrible thing for us, because we wished we were wrong — but so far, we haven't been."
The research mission has been funded by a collective of tourism operators based around the Great Barrier Reef — with further support from rock band Midnight Oil.
A ship full of scientists has departed from Port Douglas, north of Cairns, on a trip that will take it as far as 200 kilometres off shore to chart the outermost reaches of the world's largest coral reef.
GBR Legacy's director of science Dean Miller said it is an unprecedented mission
"We will be the first team to go up there and do a really detailed assessment since 2014, so pre those two bleaching events," Dr Miller said.
The work will employ high-tech equipment including drones and remote-controlled submarines.
"We've assembled an absolute crack team of scientists and researchers from all over Australia, so they can work on the same reef on the same day and answer their little part of the question," Dr Miller said.
"And that is completely unique in the way that research is done, so the level of collaboration going on between the research teams from all over Australia and even around the world is phenomenal."
There are concerns that a harsh summer this year will trigger a third consecutive bleaching event.
"There is a prediction for this year to be another bleaching event … which is a real worry and that's a huge stress on the system," Dr Miller said.