Green coffers raided for Reef money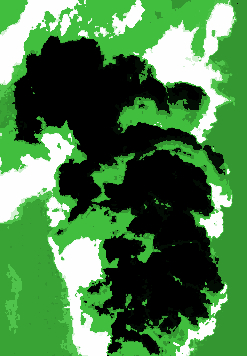 The new Federal Budget takes money from the Green Army to boost Great Barrier Reef spending.
It also offers some minor funding increases for climate change authorities, while continuing to reduce renewable energy spending.
Last night's budget gave details on an announcement made back in March for an extra $100 million to be spent on Reef water quality and other measures.
The money will be put into a "Reef Trust" to protect the vital natural asset, but comes at the expense of other environmental programs.
Money has been diverted from environmental programs such as the Green Army, which employs young people to work on environmental projects in their communities.
The Green Army was a central plank of the Coalition's climate policy for the 2013 election, combined with the Direct Action fund to pay polluters to reduce emissions.
Funding for the army of the unemployed will increase by $179 million to $704 million over the next four years, $73 million less than planned.
Budget papers say the savings would go towards other priority areas, the Reef Trust being but one, and will be partially offset by larger income support payments.
But the government says it will still fund the same number of Green Army projects, hoping to have 1,500 units operating by 2018.
The budget leaves the 2013-14 forecasts for Direct Action spending unchanged, leaving $1.5 billion allocated to projects for the next four years.
New funding has been provided to extend the Climate Change Authority's operations for the next two years, at a cost of $6.1 million.
The government had been looking to abolish the independent authority, but has found no support in the Senate.
It still plans to close the Clean Energy Finance Corporation (CEFC) in move many expect will hurt investments in clean energy projects.
There is no new money for the CEFC, and the budget indicates that its operations will cease at the end of this year.
Similarly, renewable energy projects funded by the Australian Renewable Energy Agency will not get any extra money.
The agency will have to fund its operations with what is left from a special budget appropriation granted last year.
The new spending is detailed in the Agriculture and Environment budget papers.