Green goals for Pacific summit

Print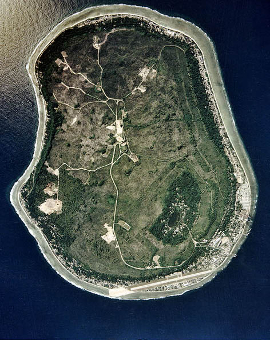 Leaders are meeting in Nauru this week for the Pacific Islands Forum, which could see Australia's commitment to climate action questioned.
New Foreign Minister Marise Payne is facing Pacific island leaders who are worried about the threat to their countries posed by rising sea levels.
"I will definitely be talking about the fact that Australia absolutely recognises that Pacific island countries are particularly vulnerable to the effects of climate change and to the impacts of natural disasters," Senator Payne said before the summit.
"That therefore means it is a top priority for the region and I absolutely acknowledge that."
The Paris Accord obliges Australia to cut its emissions by 26 per cent by 2030, but the nation does not currently have a national strategy for hitting that target.
Even so, Senator Payne said Australia has already spent about $200 million on climate change and natural disaster resilience since the Pacific Island Forum in 2016.
She said Australia is "mainstreaming" climate change and natural disaster resilience into its investments in the Pacific in "practical demonstrations to Australia's engagement and commitment".