Green paper on farm money sees need for dams

Print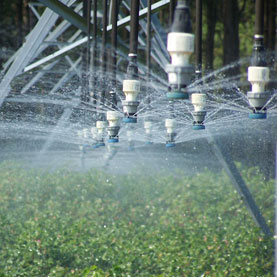 Agriculture Minister Barnaby Joyce has released a green paper on agricultural competitiveness, listing 27 dams and irrigation projects that may warrant Commonwealth involvement.
The people behind irrigation and dam proposals nationwide have keenly received the federal nod, as authorities whittle-down the list to find the best candidates.
Among those mentioned in the green paper is the North Queensland Irrigated Agricultural Strategy, otherwise called the Flinders and Gilbert Rivers proposal.
The Queensland Farmers Federation (QFF) says investigations are good, as long as they lead to more funding.
Queensland sites mentioned in the green paper include a dams at Collinsville, on the Dawson River and at Emu Swamp.
The QFF's Dan Galligan has told the ABC that dams and irrigation are just a small part of the document, but were worthy of more focus.
"Thirty per cent of Australia's agriculture comes off irrigated land and we only use 1 per cent of the land to do it," he said.
"Irrigated agriculture is clearly important to the future of agriculture in Australia, so we have got to look at both existing water resources and managing them more efficiently and also looking for new opportunities.
"A lot of these proposals have been considered previously, the challenge is always about funding them."
The Green Paper and avenues to provide a response are available here.