High costs to continue

Print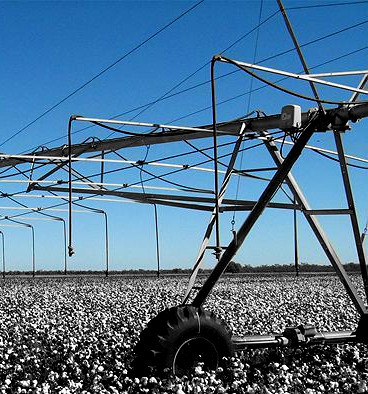 The cost of irrigation water in the southern Murray-Darling Basin appears to have risen by almost 140 per cent in the past year.
A new report by water consultancy Aither says increasing water demand from permanent crops and on-going dry conditions have left prices at levels only previously seen during the Millennium Drought in the mid-2000s.
The southern-Murray Darling Basin region produces everything from dairy, cotton, and rice to stone fruit, grapes, citrus, and nuts.
But the high cost this year could see many will be priced out of growing a crop, according to Aither director Chris Olszak.
"We expect a big reduction in the cotton crop unless high inflows return to the Murrumbidgee before October," Mr Olszak said in a statement.
There is a cap on the total amount of irrigation water in the system, meaning competition for the remaining water is heating up.
The Victorian Government is looking at limiting the expansion of horticulture in the lower Murray after large price spikes and concerns about whether enough water would make it downstream.
Conditions are looking similar this year too, with dry conditions persisting and demand for water growing.
"Horticulturalists will be thinking about this year and moving to secure water rights for their permanent plantings," Mr Olszak said.
"This will keep prices high."