Huon move angers fishers

Print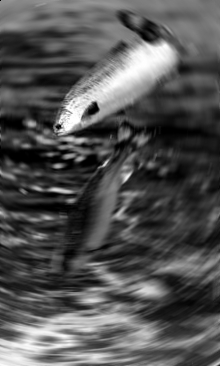 A Tasmanian salmon farm has won approval to move potentially infected fish, angering conservationists.
Tasmania's Environment Protection Authority (EPA) has approved Huon Aquaculture's plan to move about 5,000 tonnes of salmon potentially infected with the disease POM-V to a Norfolk Bay lease, where they can be harvested.
Huon has owned the lease for 15 years but this is the first time it will have used it.
The company also admits a number of Huon fish have died from POM-V in Storm Bay this year. It does not have a precise figure, but says it loses about 0.75 per cent of its salmon in any three-day period.
That could equate to several hundred tonnes of fish lost to the disease each year.
Other estimates suggest about 1.35 million salmon died from POM-V and low oxygen levels on the other side of the state in Macquarie Harbour.
EPA director Wes Ford said proper consideration was taken before the move was approved.
"The application has been urgent, it has had to be considered in an urgent fashion, that doesn't mean the process has been rushed," he said.
Huon Aquaculture says it is a temporary, and that "if the site is to be used beyond this period, new permits will be required".
Stakeholders including researchers, environmentalists and fishing enthusiasts have slammed the decision, saying at the very least they should have been consulted.
"We feel like it's a kick in the guts," said Rachelle Hawkins, head biologist at Seahorse World and a member of the Handfish Recovery Team.
She works with the red handfish, whose last known habitat is just a few kilometres from Huon's new harvest site.
She said it would "place more risks, pose more threats on the species when such a concerted effort is being made to try and save it", and called on the Federal Government to review the lease.
The EPA director said he dd not think there would be an impact on other species.
"My advice from the biosecurity regulators is that the disease does not transfer to other Tasmanian native fish," Mr Ford said.
The Tasmanian Association for Recreational Fishing is furious not to have been consulted.
Other fishing groups are planning to hold their own public consultations in coming days.