Hydro workers make chronic claims

Print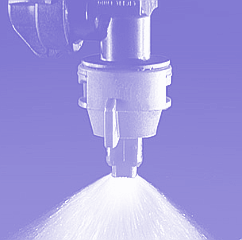 At least 19 former hydro workers in Tasmania claim exposure to dangerous chemicals has left them with chronic health conditions.
The workers are ex-employees of the Hydro Electric Commission (HEC), now known as TasNetworks.
They sprayed chemicals in groups of three or four to cut undergrowth and trees underneath transmission lines, primarily between the 1950s and the 1970s, though some are reported from the 1990s.
The Tasmanian Government has confirmed WorkSafe Tasmania is working with TasNetworks to examine the claims.
Some former workers are meeting TasNetworks toxicologists next week for tests.
The Communications, Electrical and Plumbing Union (CEPU) of Australia says it believes over 40 former workers could be affected.
Former worker Graham Smith sprayed the chemicals for over a decade.
"It was hard, heavy work," he told the ABC.
"We would work at least eight hours a day and would be just covered in the spray. It would make you feel dizzy.
"You would just be covered in the stuff, it would be flowing down your back."