Illegal grants remain as reform is drawn up

Print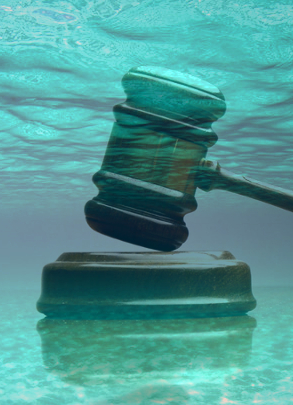 The Queensland Government will not revoke illegally-granted water licences, as licensing issues are called-out across the state.
Problems emerged after a Land Court ruling in 2012, which found the former Department of Environment and Resource Management illegally allocated water in the Barron catchment, which supplies the Atherton Tablelands region.
A Queensland Ombudsman investigation found that there were widespread problems with water licensing, and now a new draft plan to manage water in the Barron catchment is doing the rounds.
Public consultation meetings have gathered updated local opinions, and QueenslandMinister for Natural Resources, Andrew Cripps, says something will be done.
Cripps says changes were prompted by concerns raised in the Land Court finding and subsequent Ombudsman over illegal allocations.
He told the ABC that previous findings have been just one factor in the Government's proposed changes, which are designed to make it easier for irrigators to trade water licences among themselves.
"We want to make sure that there are flexible arrangements in place for people to be able to secure additional entitlement from existing water entitlement holders who are not necessarily using that water," he said.
"They shouldn't be concerned that there is going to be wholesale changes but we do need to take into consideration what those two entities have said and we need to review the process for the issuing of those licences that were granted between 2002 and 2006 to make sure that entitlement holders have a sustainable and reliable entitlement owing to them.
"This would be in contrast to the need to create additional water entitlements which would have an impact on the sustainability of existing water users."