Illegal pumping claims cleared

Print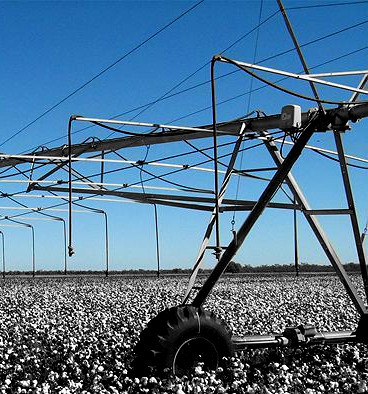 The Natural Resources Access Regulator (NRAR) has cleared New South Wales irrigators over illegal pumping claims.
It was alleged that landholders in the Namoi Valley had pumped water during an embargo that was put in place after recent rain.
NRAR chief investigator Grant Barnes says subsequent investigations did not identified any breaches, and found licence conditions were being met.
"My staff advised of no breaches of the embargo had been detected," Mr Barnes said.
"Generally the widespread compliance of the embargo is very encouraging."
He said any pumping that was detected during the embargo was for critical human needs, or stock and domestic licence holders, which is permitted.
NRAR is still investigating one complaint alleging breaches of the embargo.
Namoi Water - the regional lobby for irrigated agriculture - said its members have been vindicated.
"We're very pleased to see Grant Barnes come out and make the statement that there has been no pumping or breaches during the embargo," Ms Baker said.
"The issue of social media associated with the allegation that was made — one allegation was reported — resulted in quite a substantial negative social media event.
"In this case the issue should have really been a good news story for Namoi irrigators who did undertake a voluntary embargo.
"We would encourage people to ensure that you have the issue in context."