Inquiries called as farms muddy MDB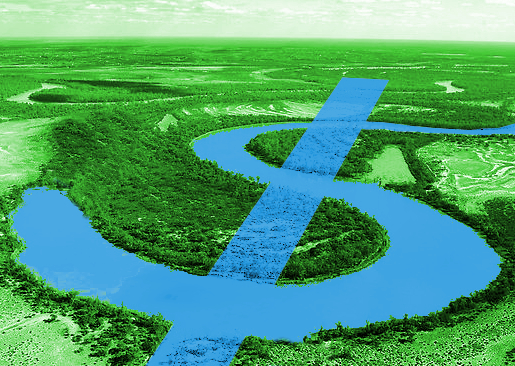 The state governments are being asked to assist in a review of the Murray-Darling Basin Plan.
Prime Minister Malcolm Turnbull issued a statement on Sunday saying his deputy, Barnaby Joyce, would write to the state government water ministers this week, asking that they agree to terms of reference for a review of compliance and enforcement regimes for the Murray-Darling system.
It comes just days after the Water Minister Mr Joyce described the allegations of billions of litres of water theft from a system covering three states as "an issue overwhelmingly for NSW".
The announcement came two days after Mr Joyce told a gathering in Shepparton that he had taken over the water portfolio to "put it back into agriculture, so we could look after you [farmers] and make sure we don't have the greenies running the show basically sending you out the back door".
"A couple of nights ago on Four Corners, you know what that's all about? It's about them trying to take more water off you, trying to create a calamity. A calamity for which the solution is to take more water off you, shut more of your towns down."
While NSW has launched some inquiries, the Federal Government's review is expected to apply a wider lens.
The review will be undertaken by the Murray-Darling Basin Commission and seek to identify the highest areas of risk of noncompliance, covering:
The appropriateness of and compliance with state laws, statutory instruments (including water resource plans), the terms and conditions of water licences and entitlements and any other relevant powers or approvals;
The adequacy of water measurement and monitoring arrangements, including metering and investigating irregular activity; and
The adequacy of governance and institutional arrangements necessary to ensure legally compliant water use.
"We expect that, as part of their agreement to the review, basin water ministers will commit to providing the Murray-Darling Basin Authority with ready access to all relevant information and the full support and cooperation of relevant state officials," the prime minister's statement said.

Opposition environment spokesperson Tony Burke said the federal review was designed to take a light touch, and will not offer protections for witnesses.
The Australian auditor-general is running its own examination into how the federal agriculture department monitors the performance of NSW under the national Murray Darling agreement.
The independent reviews will report back by the end of the year, Mr Turnbull said.
The states have been divided in their response, with Queensland saying it wanted its concerns about Murray water management addressed, while Victoria said it would wait for more detail about the review.
South Australia had been pushing for a judicial inquiry and said allowing the authority to review itself was "toothless".
"The allegations go well beyond any compliance issue and need a full judicial inquiry that will fully investigate the NSW Department of Primary Industries and ensure public servants at the highest level are not undermining the Murray- Darling Basin Plan and jeopardising the future water use for the nation," SA Water Minister Ian Hunter said.
Meanwhile, NSW Primary Industries Minister Niall Blair – a big figure in the Nationals – wants changes to a key element of the Barwon-Darling Water Sharing Plan.
Reports say Mr Blair is pushing to change laws to retrospectively justify his department's decision to give a major political donor and cotton farmer more rights over water in the Barwon Darling River.
The Daily Telegraph also reports that in 2012, retiring NSW Water Minister Katrina Hodgkinson changed the water sharing plan to benefit irrigators after lobbying.
EDITOR'S NOTE – This malarkey is a great demonstration of how we fail at environmental protection. Australia does not have a federal EPA or ICAC, which would be obvious channels for this kind of inquiry. Instead, we get a review conducted by the very Murray-Darling administrators that let the water theft happen.
In NSW and on the Federal level, governments are pretending to crack down on irrigators and farmers that they usually rely upon for their grassroots representation. It can be assumed that they will apply a light touch to their favoured farmers (and donors), because what else are they going to do? Let the Greenies™ win?