Irrigation taken back for regional know-how

Print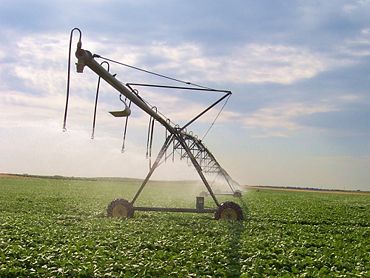 Six local governments have used broad public support as a sign that they should take over the administration of their irrigation schemes.
Six of the eight regions with irrigation schemes currently run by Queensland Government-owned SunWater have elected to move to local management.
Councils will be in charge of regional irrigation in many areas, in a move intended to create certainty for agricultural businesses and help irrigators control rapidly rising costs.
The Bundaberg/ Isis region voted 'Yes' over the weekend, backed by 85 per cent of the 900 commercial water-users. The regions of St George, Eton, Theodore, Emerald and the Burdekin have also voted 'Yes', the shires of Mareeba and the Lower Mary are looking for some further investigation.
Interim boards have put together business proposals to prove that the move will bring benefits in the long-term and designing ways to best manage the schemes locally.
The business proposals are based on engineering, financial and legal due diligence, but allegedly have shown that there are a number of ways locals can get their services cheaper than SunWater was offering.
SunWater has reportedly supported the development. The Government-owned company will continue to help the local government in their transition periods.