Katherine pool pushing PFAS limit

Print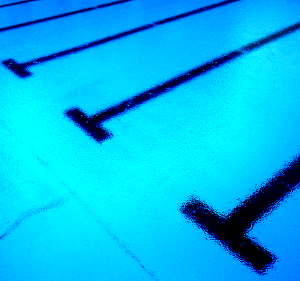 PFAS readings in Katherine council's public pool are close to the maximum level permitted.
Recent tests have returned readings of 0.6 micrograms per litre of the chemicals in the pool.
The safety threshold is 0.7 micrograms per litre - about 10 times the acceptable limit for drinking water.
But authorities maintain it is still safe to swim.
Per- and polyfluoroalkyl substances (PFAS) are man-made compounds that have historically been used in firefighting foams used at air force bases around the country.
The Katherine Council has brought in experts to carry out water testing of the pool, according to guidelines of acceptable PFAS levels in water set by Defence.
"The pool in particular, because of the readings we're getting, we want to make sure it stays within the limits," Katherine Town Council CEO Robert Jennings said.
Mr Jennings was asked if the pool would be closed if levels hit 0.7 micrograms per litre, and said; "I would imagine the answer to that is yes".
"The whole purpose of council being transparent and Defence working hard and the NT Government working hard is to keep our community safe, so yes, as soon as there's any danger to our community we'll take action," he said.
The council is also testing the Katherine Hot Springs, the waste facility, and a bore and reticulation system for watering gardens.
Recent reviews have shown spikes in contamination levels around the region.