Key QLD river crawls

Print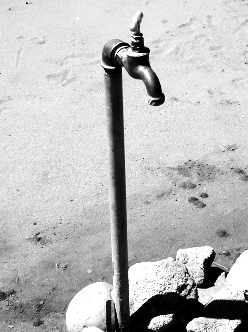 Queensland's mighty Mary River has slowed to a trickle.
The Mary River Catchment Coordinating Committee (MRCCC) says the river has essentially stopped flowing.
"When we look at all the gauging stations on the Mary River today they're all at about zero megalitres per day flow," MRCCC project officer Brad Wedlock has told the ABC.
"That's unprecedented to have zero flows in the Mary River in October.
"Locals [and] old-timers; they don't recall a time when in October we've had this level of low flow."
The river stopped running for a record nine weeks last year, forcing dairy farmers to cull cows and causing fish kills in oxygen-starved pools.
But with a La Niña weather pattern and forecasts serious rain, some retain hope.
However, the Gympie Regional Council may soon have to start carting town water to Amamoor.
"It's dire, dire circumstances there in terms of supply," Gympie Mayor Glen Hartwig says.
"But Borumba Dam is at 87 per cent, so there's plenty of water supply for Imbil and Gympie and we will utilize our treatment facilities at Imbil or Gympie to make sure that Amamoor and Kandanga do not go without water.
"People will still be able to flush their toilets, wash their dishes just like they normally would."
Gympie's urban intake currently relies on releases from Borumba Dam, 36 kilometres away.
A major concern is that dwindling supplies put wildlife at risk, including the critically endangered white-throated snapping turtle, the endangered Mary River cod, Mary River turtle, giant barred frog, and the Australian lungfish, which is vulnerable to extinction.