La Niña warning for remote QLD

Print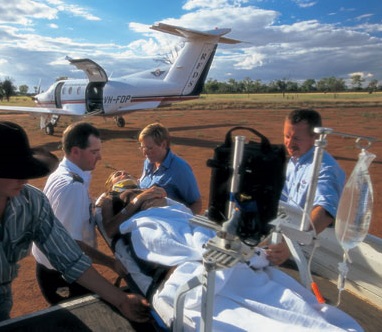 Authorities are encouraging outback residents to be ready for La Niña.
"People just need to be prepared," says Royal Flying Doctor Service Queensland chief operating officer Andrew Barron.
He warned that conditions could be similar to those in 2011, when a series of floods in Queensland forced the evacuation of thousands of people from towns and cities.
"If it's a repeat of 2011 were certainly going to be in for it," he said.
"If they are calling, just give us a [situation report] of their airstrip if they are on a property and think about other options.
"If weather is going to be a problem, think early about what other options they have moving themselves, or get care in."
Mr Barron says outback residents should visit a health clinic as soon as possible.
Meanwhile, crews are preparing for extremely wet conditions.
"From an aviation point of view, it means planes have to carry more fuel," he said.
"They need to have an alternate to go to in case they can't land.
"There is certainly more planning involved around the wet season."