Labor looks to wipe away LNP's dirty water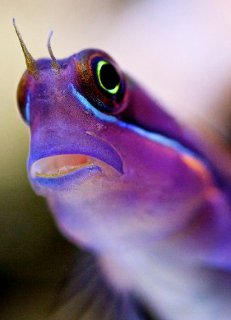 Aquatic environmental issues were a central part of Queensland Labor's recent election bid, and with the party looking like it will take the state, some are wondering how much weight the promises will have.
Many voters hope the new Labor-led government will maintain its key policy framework of "Saving the Great Barrier Reef", which it intends to do by banning reef dumping and tightening the rules on dredging at Abbot Point.
The ALP also pledged to;
"Repeal the Newman Government's water laws"
"Ban the sea dumping of capital dredge spoil within the Great Barrier Reef World Heritage Area"
"Have a comprehensive climate change policy" as part of dutiful "stewardship of the Great Barrier Reef"
"Ensure that dredging does not go ahead until Adani has demonstrated its project has financial close"
The former LNP Government, under Premier Campbell Newman, had introduced a water reform bill that allowed mining companies to extract billions of litres of ground water without having to buy licences or to adhere to caps.
Conservation groups, the Local Government Association and even the Great Barrier Reef Marine Park Authority criticised the new water laws for allowing an over-allocation of water from Great Barrier Reef catchment systems.
But the new government says its policies will see the removal of taxpayer-funded subsidies such as buying dredge spoil, allocating free water permits, and money for a new single-purpose 200km water channel to the proposed Carmichael mine.
But the policy has led to questions about the viability of Adani's huge Carmichael coal mine project, given that millions of dollars in state funding would be removed.
The Indian mining firm says it does not matter.
"The result of the Queensland election does not influence the company's financial decision-making," an Adani spokesperson told reporters this week.
"Adani welcomes the opportunity to work with the new premier to meet and discuss a project that will deliver 10,000 jobs and $22bn in taxes and royalties that the Queensland government needs to invest right back into frontline services in the state."
So, if the mine has no trouble going ahead regardless, plenty of Queenslanders are wondering why the former Newman Government offered $450 million to build rails lines specifically for it.
But they are questions that will most likely go unanswered, given that the party offering the unnecessary subsidy has now been voted out.
It is now up to conservationists, community groups and all interested residents to hold the new government to its pre-election promises, in the hope that Queensland's most valuable and fragile asset - the Great Barrier Reef – is protected and maintained.