Linc leaking rehab funds

Print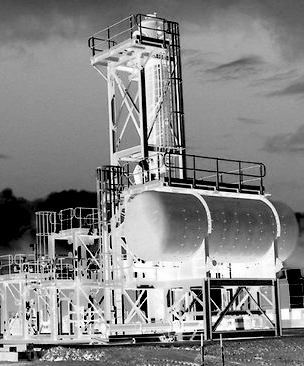 Failed resources company Linc Energy has paid the Queensland Government $3.6 million for rehabilitation efforts.
The company, which is now in liquidation, stands accused of contaminating large swathes of agricultural land on and around its Hopeland underground coal gasification plant near Chinchilla.
Environment Minister Steven Miles said the money will pay for groundwater monitoring.
Mr Miles said it just the beginning of what will be needed to rehabilitate the site.
"The Environment Department had previously estimated the rehabilitation cost and attempted to increase the financial assurance to $29 million, so there's a significant shortfall," he said.
Linc Energy faces five counts of wilfully and unlawfully causing serious environmental harm among other legal issues.
Steven Miles said water monitoring would inform future efforts to fix the site.
"The program of getting the funds needed and implementing the rehabilitation will take years. It's the biggest single pollution event in Queensland's history," he said.
"This monitoring will help inform what action needs to be taken."
Mr Miles said this sort of thing must be prevented in the future.
"Government experts are currently reviewing the state's financial assurance framework," he said.
"It may be that an alternative model will deliver better results."
The review should be complete by the end of the year.