Linc workers slam seams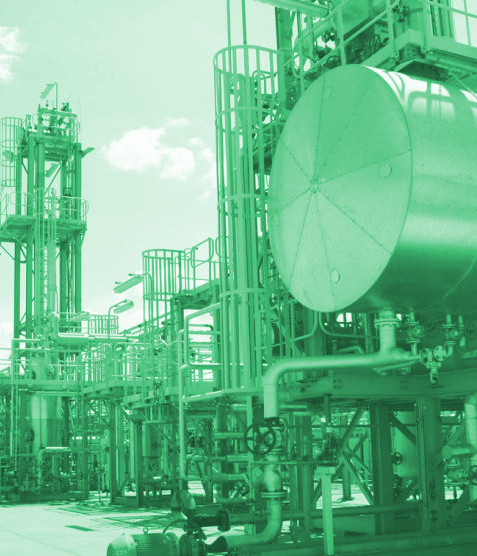 Whistleblowers in a Queensland contamination scandal have spoken out.
Linc Energy was last year found guilty of five counts of wilfully and unlawfully causing environmental harm between 2007 and 2013 at its Chinchilla underground coal gasification (UCG) plant on Queensland's western Darling Downs.
The company was found to have mismanaged the underground burning of coal seams at the plant, releasing contaminants spill out into the soil, air and water.
The court heard that groundwater beneath Linc's underground coal gasification (UCG) plant at Hopeland could take 20 years to recover from toxic gases allowed to escape through fractured rock.
Ray Cowie, a former Linc drilling engineer, and former Linc hydrogeologist Gary Love, say they have seen their careers in the gas industry destroyed because of their role in helping departmental officials over the environmental disaster.
Mr Cowie and Dr Love are among a group of experts on UCG in Australia, and worked with investigators and prosecutors to help convict Linc.
They have since accused the officials of not properly investigating the source of underground contamination, ignoring their repeated warnings that chemicals such as BTEX in groundwater could spread.
Mr Cowie said the State Government's decision to approve gas extraction, and quietly creating a CSG no-go zone to the north, floored him.
"To be honest, I was blown away and alarm bells rang straight away because it was a deja vu moment from what we told the Government," he said.
"Knowing that this area is highly fractured, got connectivity, and here they are bringing in another risk to the area that may promote the migration of these contaminations.
"It's not helping that containment model at all, it's worsening it. The commercial drivers are outweighing the environmental drivers."
Mr Cowie also warned that other CSG wells in the region targeting the same coal seams used by Linc would continue to shift groundwater and potential contaminants.
However, he alleged department officials indicated that the river of royalties – up to $7 million a year for a single gas tenement – took priority.
"We've had several frank conversations with people in the Government, but the response was they don't want to harm other industries out there until this is proven," he said.
"We said; 'There's a process to prove this or not prove it, but that process hasn't happened'."
Confidential reports to the Government show Dr Love warned "groundwater flows away from the Linc site may be enhanced … by adjacent CSG operations".
"An unfortunate situation exists where operational CSG fields are pumping the same coal seams down dip of the Linc site and along the major permeability direction … this may create a future problem," Dr Love wrote.
He called for a "drilling investigation of deep hydrocarbon contamination" and groundwater modelling on "potential influence of CSG operations to the west and south-west on contaminant transport".
Mr Cowie and Dr Love say they have written to senior environment official about the department's "negligence in investigating environmental harm".
"The high likelihood of potentially toxic residual hydrocarbon matter in the coal seam has been known to the investigation since its inception, and highlighted by us on multiple occasions," the letter said.
"However no effort has been made prior to the [Linc] trial to actually drill the site and gather physical evidence to substantiate charges.
"The most critical aspects of potential harm remain unquantified and this has enormous potential to the remediation of the site and risks to local groundwater users."
Mr Cowie has obtained whistleblower protection from DES under the Public Interest Disclosure Act and is poised to sue the department for compensation for technical assistance and lost income.
Reports say Dr Love has reached a confidential settlement with the department.