Living Victoria submerges spending against media peek

Print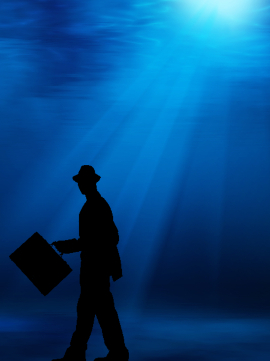 Suspicion has been raised over the activities of one state government water body, with accusations of sketchy funding and hiring practices.
A Victorian Government water agency – the Office of Living Victoria – is refusing to publically release details of budgetary matters.
The OLV's refusal comes amid accusations that the board has very little real purpose, and has been set up to provide jobs and salaries to Liberal party figures.
The government body was asked via freedom-of-information applications to detail how its managers have spent their multi-million dollar budget so far, but they are claiming that the disclosure could cause "stress or anxiety".
Farifax Media outlets say the refusal to release certain emails was due to the possibility that it would "cause a person stress or anxiety" because the "individuals involved would not wish to have their information disclosed without their consent".
The alleged secrecy comes just a week after Victoria's Auditor-General revealed $22.5 million from an environmental collection levy on Victorian water bills has been used to bankroll the OLV.
The OLV's mandate is to create new urban water reform, but it is difficult to tell how it has gone about its duty.
Recent Fairfax Media investigations have shown the OLV funnelled millions from a community fund to top-off its own budget, which had been depleted by spending on consultants and office renovations.
Reports further reveal that OLV staff were at one point told to change numbers in the agency's financial records system to gain more funding from the government.
Victorians have paid millions of dollars to fill out the OLV's staff with political appointments and well-connected consultants.
Jobs were reportedly allocated with zero competition.
OLV's head of office Simon Want was brought in after a career as a former Howard government adviser, and was drafted along with Howard's chief scientist Peter Coombes, to build the Victorian Coalition's water policies.
Victorian opposition water spokesperson Martin Foley says the State Government is "going to extraordinary lengths" to keep the OLV "gravy train" off the public radar.