LNP appears to oppose river listing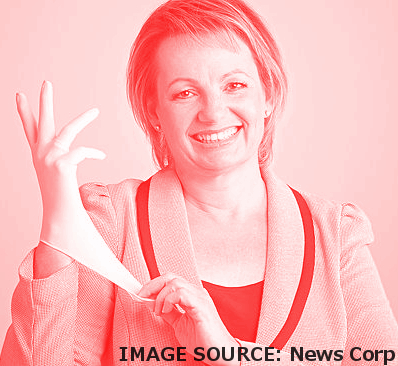 Internal documents suggest Murray-Darling systems were not assessed for endangered listing after officials were warned that the Coalition would not support it.
According to documents obtained under Freedom of Information (FoI), federal environment department staff identified two ecological communities a "clear candidates" for assessment for a critically endangered listing.
However, the correspondence also shows that environment minister Sussan Ley was "unlikely to support" their inclusion on the 2019 list of species and habitats under consideration for protection.
The department ended up telling the threatened species scientific committee that doing the official assessment would have "significant resource implications".
The two communities are the "wetland and inner floodplain of the Macquarie Marshes", and the "Lower Murray River and associated wetlands, floodplains and groundwater systems from the junction of the Darling River to the sea".
Both were listed as critically endangered by former environment minister Mark Butler under the Labor government in 2013, but after the Coalition won government, both listings were disallowed by the new environment minister, Greg Hunt.
The disallowance was the result of a campaign against the critically endangered listings by the National Irrigators Council.
This led the Humane Society International, which lodged the the 2013 listings, renominated the river and wetlands systems for a critically endangered listing last year.
Their conservation assessment tools ranked the two communities as the highest priorities, but neither were on a proposed priority assessment list that was handed to the environment minister.
A spokesperson for Sussan Ley says the minister launched "one of the most comprehensive assessments of threatened species impacts" since last summer's bushfire crisis.
Her department said "several scientific reports relevant to the assessment of the river and wetland systems would be released during 2019, which will greatly assist the automatic reconsideration of this nomination in 2020".
But Humane Society International head of programs Evan Quartermain says there is more than enough scientific evidence to support listing of the two communities already.
"By allowing overwhelming evidence to be disregarded for basically any reason during the listing process, our current environmental protection framework allows politics to influence something that should be purely scientific," he said.
"It's discretion that has the potential to send species extinct and collapse entire ecosystems."