Locals lament dry Darling

Print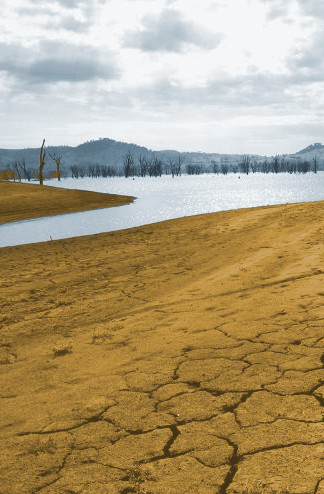 Sections of the Darling River south of Bourke have dried up.
Over the Easter long weekend, Wilcannia locals blockaded the town's bridge to push for change.
It is not the first time the river has dried up in recent years, and it also regularly features stagnant water and blue green algal blooms.
Monica Kerwin, chair of the Wilcannia Community Workers Party, told reporters over the weekend; "We wouldn't have these protests if [the government] was listening".
The NSW Government introduced restrictions on irrigators this year in the hope that rainfall over Queensland could flow down the Darling.
That water is expected to reach Wilcannia within weeks, but the town may still have to move to bore water soon.
Ms Kerwin said she feared the river will never run again.
"I don't care if it's at a steady flow but I will never see that [river run]," Ms Kerwin said.
"I'm not going to see the water flow again. Not in my lifetime … I don't think my grandkids will see the water flow.
"[The protest] gives people something, hope, you know. It's the hope that somebody is actually listening and wants to hear the cries of the river people."